Welcome to Music-Scores
We want you to quickly enjoy the sheet music this site has to offer. This sample page has been set up so you can quickly learn how to use the site. There is no restriction on how many times you can download from this page, so experiment as much as you wish.

To start, click on
or the other icons below, a new page opens with the first page of the sheet music showing. At the top of that page you will see the speaker icon again, you can click on this to listen to the music. The music playing will be exactly the same as the sheetmusic shown, this can help you understand how the piece should be played.


Minuet in G. No 7 from A Little Notebook for Anna Magdalena Bach for piano solo, compiled by J.S.Bach for his second wife.
Original: Difficulty 3 out of 9
Free Printing

You will be able to print this music. You will need the free Adobe Acrobat Reader (version 4 or later) program installed on your computer.

Certain files on the site are restricted to paying members only and these are marked with a
icon. To download the full score with individual parts click on the Download link on left side of the page.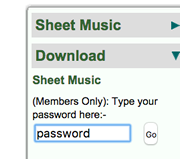 Expand the Download panel to reveal the password text box. Enter your password as one word without any spaces or extra characters at either end or in the middle. Click on "Go" and the file will download to your computer.
Free files are marked with the
icon and the words 'Free Printing'. There are 386 free files on the site, usually one or two for each composer or instrument. See our full list of free sheet music page.
Teachers / Self learners
All the midi (sound) files are an exact copy, note by note, of our sheet music. We add expression and timing to the midi file to create a realistic version. This is of great help when practicing or learning a new piece. Members can download the midi files and, using a free program, can also mute any instrument, which will help practice for ensemble or duets.
Cost
Our free files are just that, there is no charge, you can obtain the password via this link.
For a small payment you can become a member of our site. Discover the full benefits of membership.
There is no charge for listening to our midi files.
Navigating
The main index page contains links for Composers, Instruments and categories (such as weddings). If you are looking for a specific piece but don't know the name of the composer try our search page you will find links to it at the top of most pages on the site.
If you have problems with downloads, plug-ins or printing go to our help page.
Click on Composer Index to return you to the main index at any time.
Enjoy your visit!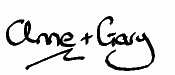 www.Music-Scores.com