Introduction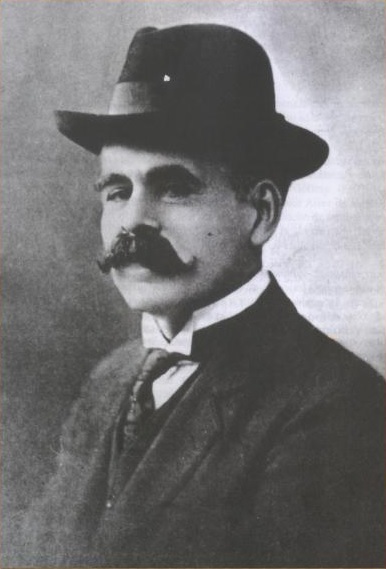 Ángel Villoldo was an Argentinian composer, lyricist and performer who was born in the south of Buenos Aires.
He contributed to changing the global perception of the Tango.
Career & Works
Villoldo was a man of many talents who did various jobs to earn a living including circus clown, typographer, and cuarteador (leading horses along tricky pathways and hills).
He was also a prolific poet writing for many popular magazines in Argentina.
Villoldo received lessons from the composer Ermanno Andolfi, to whom he later dedicated two of his tangos: – El Porteñito and Yunta Brava.
Other significant tangos include Una Fija, La Caprichosa, El Torito, Cuidado con los 50, El Farrista," Don Pedro', "Chiflala que va a venir, El Pechador, Soy Tremendo, Bolada de Aficionado.
Additionally he wrote under various pseudonyms: A.Gregorio, Fray Pimiento, Gregorio Giménez, Angel Arroyo and Mario Reguero.
Villoldo was a charismatic performer who told stories whilst singing, often adding his guitar and harmonica too! He recorded his songs on phonographs and records.
In 1903 he wrote one of his most famous pieces El Choclo, an example of this can be watched below from YouTube.
Villoldo wrote the lyrics for the Tango 'La morocha'. These simple lyrics were written in haste for the Uruguayan Tango Pianist, Enrique Saborido before setting off on his trip to Europe. Following this La 'morocha' became the first popular Tango in Europe.
He unified two of Argentines national components – The Tango and The Gaucho.
Musical Downloads & Further Reading
On music-scores.com we have over twenty arrangements of Ángel Villoldo Sheet Music.
Take a look at Wikipedia for further information on this composer.