Introduction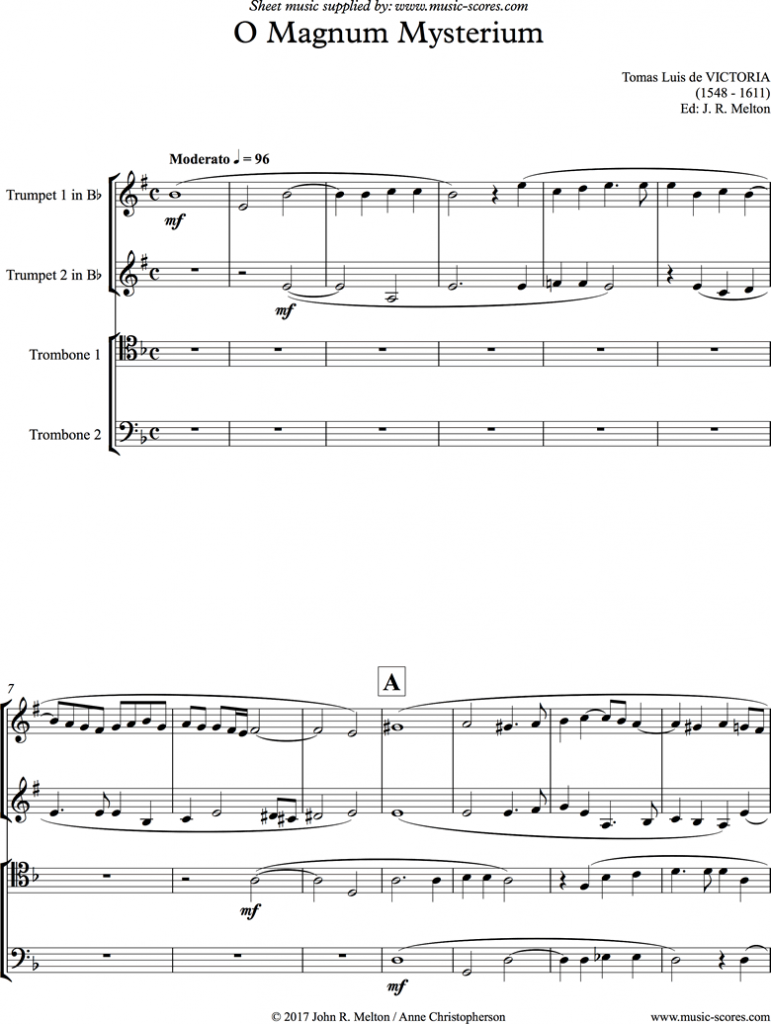 Tomas Luis de Victoria was a composer, organist, singer and Catholic priest, devoting himself to sacred music. Known to many as one of the best composers of the sixteenth century.
His works include 44 motets, 21 masses, along with hymns, psalm setting, four offices of the dead, many Magnificats and music for Holy Week.
Requiem was his final and most famous piece written in memory of Empress Maria in 1605.
Career
On receiving a grant from King Philip II in 1585 he went to the German College in Rome to prepare for Holy Orders. It is possible he studied with Giovanni da Palestrina, whom he later succeeded as director of music at the Pontificial Roman Seminary. He held two positions at the Seminary and German college. In 1572 he wrote his first book of motets.
He was ordained as a priest in 1574 and a year later became Maestro di Capella at S. Apollinare.
In 1587 King Philip honoured Victoria's want to return to Spain granting him the position of Chaplain to his sister Dowager Empress Maria (daughter of Charles V). Victoria served her for seventeen years until her death. He received a chapelmaster in her will but preferred to remain chapel organist. Victoria was held in high regard and was able to move quite freely, returning to Rome for a couple of years. He died in his early sixties in Madrid.
Musical Downloads & Further Reading
On music-scores.com we have an arrangement of Tomas Luis de Victoria – O Magnum Mysterium Sheet Music.
For further information on this composer why not take a look at Wikipedia and Britannica.