Sousa Sheet Music and Biography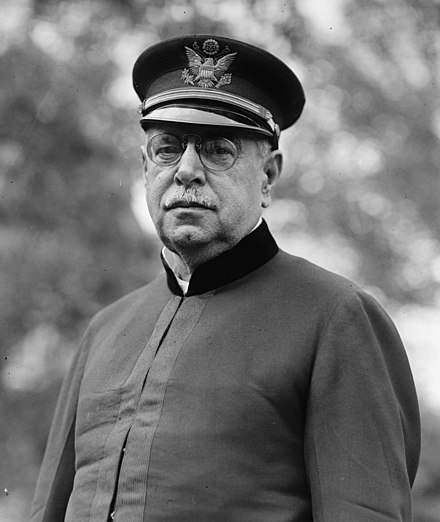 John Philip Sousa (born on 6th November 1854) was an American bandmaster and composer in the late Romantic era, known as 'The March King'.
He composed one hundred and thirty-six military marches. His most famous pieces include Stars and Stripes Forever, which is the National March of the USA and Semper Fidelis which is the National March for the US Marine Corps.
We have over twenty arrangements of Sousa's sheet music, other well-known pieces are The Liberty Bell and The Washington Post.
Read more about his patriotic music on our American Independence Day post.
Early Life
Sousa was born in Washington DC, one of ten children. He initially started playing the violin at the age of six. After that, he moved on to other band instruments. His father was a trombonist in the Marine Band. As a consequence, he enlisted his son in the US Marine Corps band as an apprentice at the age of thirteen. Apparently, his father's incentive for doing this was to prevent his son from joining a Circus Band!
Career
Sousa completed his Marine apprenticeship in 1875 and began performing the violin and learning to conduct. Following this, he returned to the Marine Band in 1890 for two years. He married Jane van Middlesworth Bellis in 1879 and they had three children.
Following a request to discharge from the Marines in 1892 he went on to create his own band creatively named 'The Sousa Band' choosing a select group of musicians. Composer Arthur Pryor was a trombone soloist for the band. Between 1900 and 1905 they toured the US and Europe, followed by a world tour in 1910. They performed 15,623 concerts.
Sousa also led the Presidents Band under five presidents.
His repertoire is certainly not limited to marches. He wrote fifteen operettas, five overtures, eleven suites, twenty-four dances, twenty-eight fantasies, along with many other arrangements. However, he didn't stop there, writing three novels, and an instruction book for the trumpet and drum. In 1928 he wrote an autobiography 'Marching Along'. Quite a portfolio!
At the beginning of World War I Sousa enlisted into the US Navy and was awarded Lieutenant Commander to lead the Naval Reserve Band in Illinois. He returned to the Sousa Band after this service.
He died on 6 March 1932 at the age of seventy-seven. The World War II Liberty Ship SS John Philip Sousa was named after him.
Sousa Sheet Music Downloads and Further Reading
On music-scores.com we have over twenty arrangements of Sousa's sheet music including various instrumental versions of his Stars and Stripes Forever all in PDF format.
For further reading on this composer explore the John Philip Sousa Foundation website.