Hello
It's another beautiful sunny morning here in Kent but a chilly 6 degrees centigrade.
We have six new arrangements from Grieg's Op.12 No.6, one from no.8 and an additional two from No.5.  As you  many recall Grieg composed a collection of sixty six pieces split into 10 books.  Book 1: Op.12 consists of eight different pieces.
The Norwegian Melody (no.6), is a piece reminiscent of Christmas (which by the way is only eighty five sleeps away – so it's time to start polishing up on some new Christmas melodies) with tumbling bells accompanying a tiny touch of the Messiah.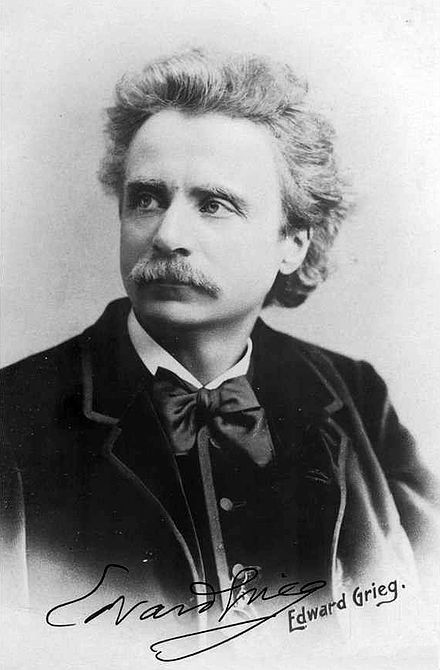 If you are unfamiliar with the Norwegian Melody here is a short clip from You Tube
Grieg: Op.12. No.8 National Song
National Song is a stately piece, sombre and full of a sense of occasion with its big round chords. Exaggerate the contrasting quiet bars to make this really effective. 
Piano solo