Hello Music-Scorers!
It's a lovely sunny morning here in Kent (UK), and the schools have returned today after their Easter break. COVID rules are relaxing a little, six people can now meet up outside, hairdressers are finally open as are gyms and non-essential shops! So there's no excuse to stay in your PJ's all day now!
Anne has added two new arrangements to the site this week:
Pietro Mascagni: Cavalleria Rusticana: Easter Hymn: Bass Clarinet Sheet Music
Easter Hymn, or Regina Coeli, from Cavalleria Rusticana: a condensed version of that beautiful dialogue between Santuzza and choruses, but still 4 minutes. Duo for Bass Clarinet and Piano
We now have fourteen arrangements of this piece on our site and thirty arrangements by Pietro Mascagni.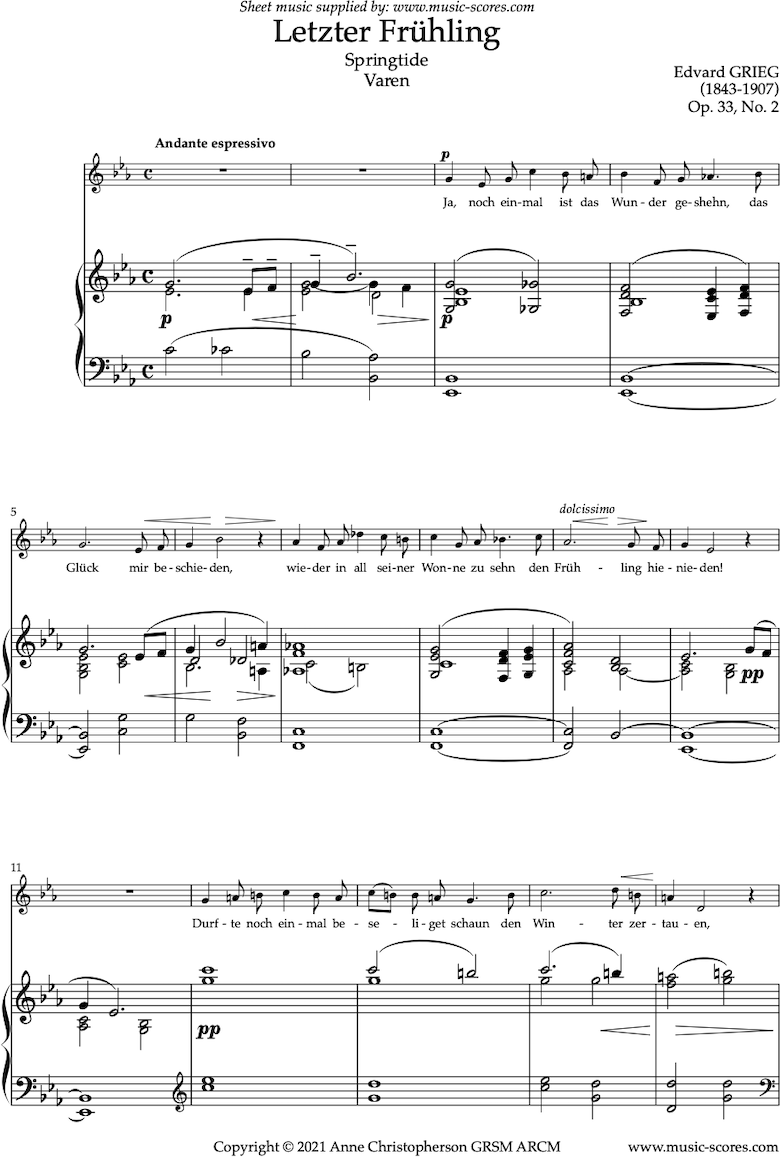 Edvard Greig: Op.33, No.2 Varen, or Springtide, or Letzer Fruhling: Voice, Eb Sheet Music
Varen: Letzter Fruhling: Springtide: German version. This beautiful melody depicts spring unfolding as it builds up with a big crescendo before returning to its hauntingly sensitive ending. It is in Eb although it begins in C minor.
We have over one hundred arrangements on our site by Edvard Grieg. For further information on Edvard Grieg take a look at our Blog.
If you are not already a member of music-scores why not take a look at the benefits of joining us.