Pergolesi Sheet Music and Biography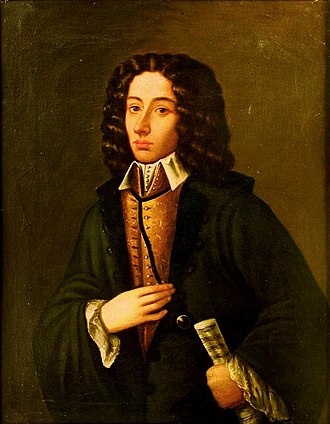 Giovanni Battista Pergolesi (born 4 Jan 1710) was an Italian Baroque composer.
His works extend from sacred music, operas, orchestral, to chamber music. His most famous works include Stabat Mater and the opera La serva padrona (The Maid Turned Mistress).
We have a selection of Pergolesi sheet music including Stabat Mater arranged for different instruments on music-scores.com.
Life and Career
His family name was actually Draghi. However, as a result of moving from Pergola to Jesi the family gained the name of Pergolesi meaning 'of Pergola'.
Pergolesi was born in Jesi and initially studied music there under a local musician, Francesco Santi. In the 1720's he went to Naples and attended the Conservatorio dei Poveri, where he earned himself prominence as a violinist.
He was put in charge of the orchestra for Prince of Stigliano at Naples in 1732 producing a comic opera and mass. Following this, he produced his opera seria Il prigionier superbo whose success was achieved for the comic intermezzo la serva padrona (The Maid Turned Mistress) appearing between acts.
In 1734 he became maestro di cappella of Naples, then went to Rome.
Although, he was a composer of opera seria he was more famous for his opera buffa (comic opera). He was one of the first major composers of this style.
He never quite attained the success of his first operas. Sadly, his health deteriorated and in 1736 and he went to the Franciscan monastery at Pozzuoli outside Naples. That same year, Pergolesi died of tuberculosis at the early age of twenty-six, poverty-stricken.
It wasn't until after his death that la serva padrona's (The Maid Turned Mistress') popularity peaked, following its performance in Paris in 1752. The performance generated la guerre des bouffons (the war of the buffoons/comedians) between supporters of serious opera (including Jean-Philippe Rameau) and that of Italian comic opera. Consequently, it divided Paris's opera community for two years!
Pergolesi Sheet Music and Musical Downloads
On music-scores.com we have over twenty-five arrangements of Pergolesi sheet music in PDF format for you to download.
Read more about this composer why not take a look at Classical Music.com and Britannica.