Mouret Sheet Music and Biography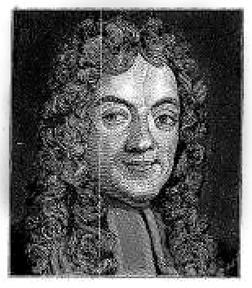 Jean-Joseph Mouret (born 6 April 1682) was one of the leading French advocates of French Baroque music.
We have a large selection of Mouret's Bridal Fanfare sheet music arranged for different instruments on music-scores.com.
We have over thirty arrangements of various instrumental versions of Jean-Joseph Mouret sheet music.
Mouret's most famous and pretty much only surviving music is 'Fanfare Rondeau 'from his Suite of Symphonies for brass, strings, and timpani No. 1. It became the trademark theme music for PBS's Masterpiece Theatre in 1971. This has been attributed to its ongoing success. It is also now a popular piece played at weddings.
Life and Career
Mouret's father was a wealthy silk merchant and played the violin. He encouraged his son to pursue a career in music realising his potential at an early age.
When he was in his twenties Mouret was one of the leading musicians in Paris. He settled there at the age of twenty-five. Whilst there he met Anne, Duchess of Maine who was the owner of the popular Salon de Sceaux. She was a large personality central in the French social scene. Following this, he became Surintendant de la musique at Sceaux around 1708. His responsibilities including Les Grandes Nuits de Sceaux, producing operas, interimèdes, and allegorical cantatas in the court masque tradition. He performed alongside popular musicians of that time, to hand-picked audiences in France.
Between 1714 and 1718 Mouret held the position of Director of the Orchestra of the Opéra. This overlapped with this directorship at the Nouveau Theatre Italian between 1717 and 1737. During his time there he composed divertissements (dance sequence/short ballet). He also composed music to accompany comedies by Pierre de Marivaux (considered one of the most prestigious French playwrights of the 18th century).
Meanwhile, Mouret continued to sing at the Court and direct magnificent divertissements at the call of Philippe II, Duke of Orléans, Regent for the young King Louis XV. He also directed the 'Concert Spirituel concert series between 1728 and 1734.
His jealousy of the rising composer Jean Phillippe Rameau lead Mouret to madness and despair, resulting in a less than happy ending. Dying on 22 December 1738 at the age of fifty-six, both penniless and within the confines of an institution run by the Roman Catholic.
Mouret Sheet Music Downloads and Further Reading
On music-scores.com we have over thirty arrangements of various instrumental versions of Jean-Joseph Mouret sheet music in PDF format for you to download.
Read more about this composer at Wikipedia and Encyclopedia.com