Introduction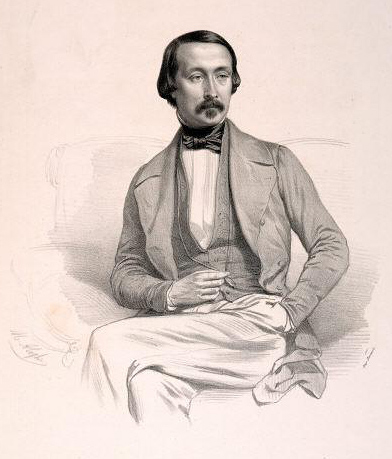 Not a great deal is known about the French composer Felix Le Couppey. He was born in Paris in 1811, and he went to the Paris Conservatoire.
Career
By the age of seventeen he became the assistant teacher of Harmony at the Paris Conservatoire.
Le Couppey went on to win awards at the Paris Conservatoire. These included the first prize for pianoforte and harmony in 1825 followed by first prize again for pianoforte accompaniment in 1828.
Between 1837 and 1843 he was Professor of Solfège at Paris Conservatoire. He then succeeded his master to become the teacher of harmony and accompaniment until 1854. Following this, he wrote many teaching books, some of which include Cours de piano élémentaire et progressif and École du méchanisme du piano, 24 Études primaries.
Teaching
As a music teacher some of his pupils included Édouard Batiste, the composer Émile Jonas and pianist Mathilde Bernard-Laviolette, Cécile Chaminade and Henri Verley.
Works
His works include:
A B C du piano.
L'Alphabet.
Le Progrès.
L'Agilité
Le Style.
La Difficulté
École du méchanisme du piano
L'Art du piano (50 études with annotations)
De l'enseignement du piano: Conseils Aux Eleves Et Aux Jeunes Professeurs(1882)
15 Studies for the Pianoforte, Preface to Czerny's Velocity Studies
The Alphabet
Conseils aux femmes professeurs
Troisieme etude de salon (1842)
He died in 1887 aged seventy-six.
Further Reading and Musical Downloads
On music-scores.com we have a few arrangements for you of Felix Le Couppey Sheet Music.
There isn't a great deal of information to be found on Felix's life in particularly his personal life. You can take a look at Wikipedia and Bach Cantatas.