Johnson Sheet Music and Biography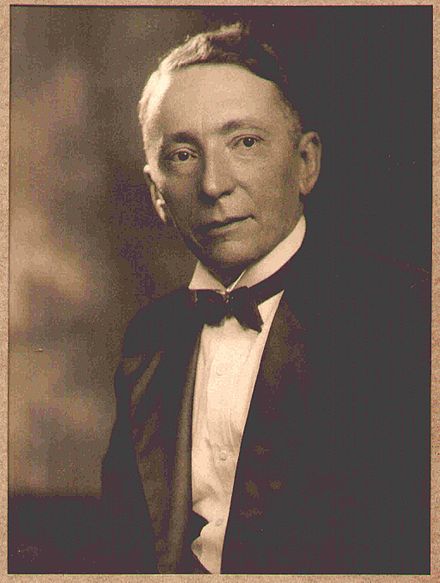 Charles Leslie Johnson was born in Kansas City, Kansas on 3rd December 1876. He was a prolific composer of ragtime music.
Try out our arrangements of Johnson's Dill Pickles Rag.
By the age of six, he was playing the piano (belonging to his neighbour). Just a few years later he was studying classical piano, harmony, and music theory. Johnson published over three hundred songs, almost forty being ragtime. He also wrote waltzes, tangos, cakewalks, novelty pieces, and music of that time.
Career
His most famous ragtime piece was "Dill Pickles". You will recognise this song if you thought you didn't know it.
His best-selling composition was a sentimental ballad called 'Sweet and Low' which sold over a million copies.
Johnson apparently wrote more songs than was deemed suitable for one person. In order to bypass this he wrote under different pseudonyms, one of his most used names was Raymond Birch. Rags such as 'Blue Goose Rag', 'Melody Rag' and 'Powder Rag' were attributed to this name. Additionally, the use of pseudonyms enabled Johnson to get around the various publishing restrictions imposed on certain contracts. On top of this, he also wrote music for other writer's lyrics.
Johnson wrote music 'of the time' which entailed writing compositions about the various wars over his career such as the Spanish-American War, World War I, and World War II. Such compositions focused on the American Soldiers such as 'Goodbye Susanna'; 'We Will Follow the Red, White, and Blue'; 'Be a Pilgrim (And Not a Ram)' and 'We are All in the Same Boat Now'.
Johnson married twice, he had a daughter by his first wife Sylvia and remained with his second wife Eva until his death on 28th December 1950.
Johnson Sheet Music Downloads and Further Reading
On music-scores.com we have a few arrangements for you of Charles Leslie Johnson sheet music in PDF format for you to download.
For further information take a look at Wikipedia and this article by Bill Edwards.