Gibbons Sheet Music and Biography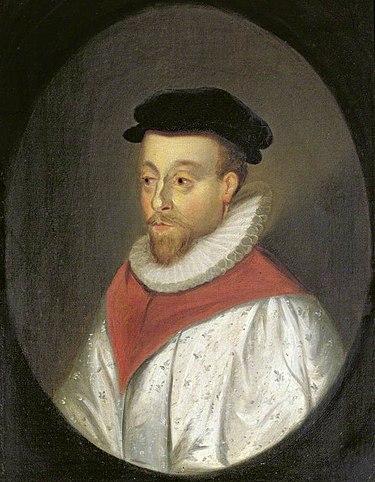 Orlando Gibbons was an English composer and one of the last masters of the English Madrigal School.
On music-scores.com we have two arrangements of his most famous piece The Silver Swan.
He came from a large family of musicians, including his father who was a city councilor and both his brothers; Edward and Ellis.
Education and Career
At the age of nineteen, he became a musician of the Chapel Royal. Despite the joy of his appointment, he experienced great sadness with the death of both his mother and brother died.
Gibbons graduated from Kings College, Cambridge with a Bachelor of Music degree. At this time he was already a gentleman of the Chapel Royal. He held the position of junior organist which was a remarkable achievement and maintained this position until his death.
In 1606, the same year as his graduation Gibbons married Elizabeth Patten. They had two children Alice and Christopher. Elizabeth's father was a Yeoman of the Vestry at the Chapel Royal and likely acquainted with Gibbons.
By the 1610s Gibbons was probably the best organist in England. In 1612 he published his first set of Madrigals.
His popularity continued to flourish and his titles prestigious: In 1619 Gibbons was assigned as one of the 'musicians for the virginalles to attend in his highness's privy chamber'; three years later he received the position of honorary doctor of music at the University of Oxford and in 1623 he became the organist at Westminster Abbey.
Senior clergy and Royalty appointed Gibbons to write for them and six of his works were published in the Parthenia.
Unfortunately, his career and life ended prematurely at the age of just forty-one. Gibbons likely suffered a cerebral aneurysm whilst travelling on Royal business for Charles I. A year later his wife Elizabeth died leaving his brother Edward to care for his orphaned children.
Did You Know?
Gibbons was in charge of the funeral service of King James I
His son Christopher taught Henry Purcell
His father-in-law made Orlando sole heir of his estate. (He was obviously a very well liked son in law!)
Gibbons Sheet Music Downloads and Further Reading
On music-scores.com we have a couple of arrangements of Orlando Gibbons sheet music in PDF format for you to download.
For further reading take a look at Wikipedia and Britannica.