Dukas Sheet Music and Biography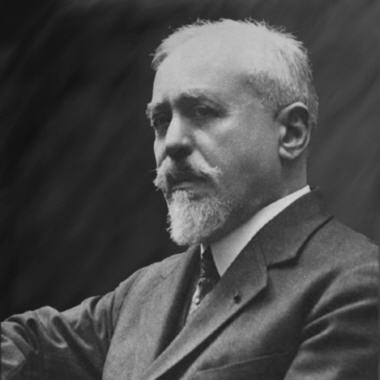 Paul Dukas was a French composer and music critic. He was born in Paris on 1st October 1865.
Download his Fanfare for brass quartet.
His father was a banker and his mother a pianist. Sadly she died during childbirth whilst Paul was very young.
Unlike many composers, he wasn't a child prodigy and didn't show any musical talent until the age of fourteen whilst recovering from an illness. It was at this time he started to compose.
Career and Compositions
When Dukas was sixteen he was accepted at the Conservatoire de Paris and in later years won Le Grand Prix de Rome twice.
Whilst composing he simultaneously provided regular reviews to several French journals.
Dukas was very self-critical and after 1912, aged forty-seven he stopped publishing all but one composition, which was in memory of his close friend Claude Debussy. Prior to his death on 17th May 1935, he destroyed several of his musical manuscripts.
His most famous composition is The Sorcerer's Apprentice. Other famous surviving works are the opera Ariane et Barbe-bleue, Piano Sonata in E-flat minor, Symphony in C, the Variations, Interlude and Finale on Theme by Rameau (solo piano), and a ballet, La Péri.
Dukas Sheet Music Downloads and Further Reading
On music-scores.com we have just one arrangement of Paul Dukas sheet music in PDF format for you to download.
For further information on Paul Dukas take a look at Wikipedia and Britannica.