Monti Sheet Music and Biography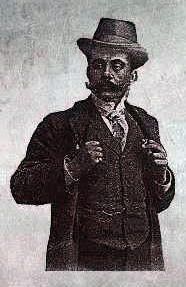 Vittorio Monti (born 6 January 1868) is a famous Italian composer, violinist, and conductor.
He is best known for the Hungarian dance Czardas, which is still loved by audiences today. It is a contrast between slow and passionate, fast and light, which makes this showpiece great fun to play. Many gypsy orchestras around the world still perform Czardas.
We have ten arrangements of Vittorio Monti sheet music
Early Life & Career
Monti was born in Naples and studied both the violin and composition at the Conservatorio di San Pietro a Majella. During his thirties, he became the conductor for the Lamoureux Orchestra in Paris. Whilst in this position he wrote several ballets and operettas along with a method for mandolin 'Petite Méthode pour Mandoline, 98049'. Around 1904 he wrote Czardas for the violin, mandolin, and piano.
Monti Sheet Music Downloads and Further Reading
On music-scores.com we have ten arrangements of Vittorio Monti sheet music in PDF format for you to download.
There is little biographical information published about Monti on the internet. However, if you wish to find out more then try Wikipedia and Oviation Press.