Introduction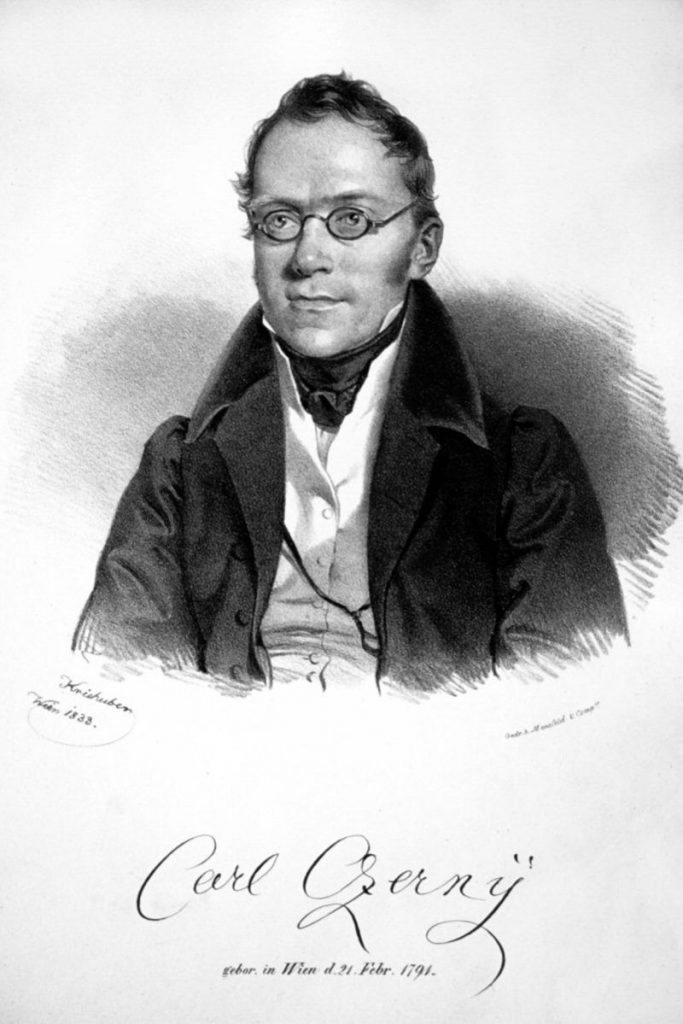 Carl Czerny was an Austrian composer and teacher who came from a musical background. His grandfather was a violinist and his father an oboist, organist and pianist. His father taught him from an early age. He was a child prodigy and was composing by the age of seven.
Would you believe that his first public appearance was at the age of nine playing Mozart's Piano Concerto No 24 in C minor.
If you are not familiar with this piece take a look at the You Tube video below (the pianist starts at 2.22)
In 1801 Czerny met with Beethoven. The ten year old was asked to play Beethoven's Sonata Pathétique and Adelaide which led to his acceptance as one of Beethoven's pupils. He remained so until 1804 and occasionally after that.
Czerny was the first to identify Beethoven's deafness (Seven years before it became public!)
Aged just fifteen Czerny started a very promising teaching career. He followed the styles of Beethoven and Clementi. Liszt became his star pupil. Czerny was so impressed with Liszt's talent that he gave him free lessons. However, Liszt's father's first impression wasn't quite what he was expecting:-
'He was a pale, sickly-looking child, who, while playing, swayed about on the stool as if drunk…His playing was…irregular, untidy, confused, and…he threw his fingers quite arbitrarily all over the keyboard. But that notwithstanding, I was astonished at the talent Nature had bestowed upon him' (Wikipedia)
Other pupils included Beethoven's nephew and many other famous composers.
He composed a huge number of pieces not only for the piano, but also concertos, choral music, string quartets, symphonies, songs and other chamber music.
His piano teaching was admired and is still used today by many piano teachers. He is known for his pedagogical works which include the School of Velocity, the School of Virtuosity, and the School of the Left Hand.
Czerny died aged sixty six. he never married or had any children.
Further Reading & Musical Downloads
At music-scores.com we have four arrangements for you of Carl Czerny's compositions. For further information take a look at Wikipedia and Britannica.