Introduction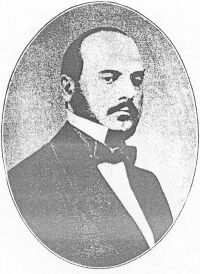 Jean Baptiste Arban was born in Lyon, France. His father was an artificer and his elder brother; Francisque Arban was the famous balloonist.
He was a cornetist, conductor and teacher as well as a composer and was the first famous virtuoso of the valved cornet. His influence came from Niccolò Paganini's technique of the violin.
Education & Works
From 1841-1845 he studied at the famous Paris Conservatoire and later taught at Ecole Militaire and the Conservatoire. In 1864 he published the 'Grande méthode complète pour cornet à pistons et de saxhorn' known as the Ardan Method or the Trumpeter's Bible. It is still used today.
Arban's variations of The Carnival of Venice remains a very popular piece for cornet players along with his Fantastie Brilliante which is available on music-scores for the clarinet and trumpet.
Further Reading & Musical Downloads
On music-scores.com we have downloads of Jean Baptiste Arban's Fantasie Brilliante. For further information take a look at Wikipedia