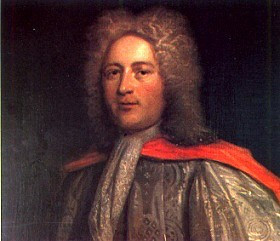 Brief Bio
Jeremiah Clarke was an English composer, born around 1674. The exact date is unknown and their is uncertainty surrounding his date of death. One writer recording it as 16 July 1707, however most sources state it as 1 December 1707.
Clarke's journey took him through a number of well known very reputable establishments. Starting as a pupil at St Pauls Cathedral then a chorister at Chapel Royal. Then between 1699 and 1704 he became an organist at both Winchester College and St Paul's Cathedral. He later returned to Chapel Royal to became an organist and 'Gentleman extraordinary'. This was an exceptional post serving the Sovereign of the Royal Family. The Gentlemen Extraordinary we appointed by the dean of the chapel via warrant to the sub dean.
Sadly Clarke life ended when he took his own life after being let down by a beautiful young married lady who was one of his students. Suicide burials are not allowed at St Pauls Cathedral, however an exception was made for this amazing English Composer.
Further information is available and can be found at Naxos and Wikipedia.
Trumpet Voluntary
The Prince of Denmark's March or Trumpet Voluntary is how Jeremiah Clarke is remembered. It is a popular keyboard piece originally for the harpsichord which is often played at weddings. The piece was originally attributed to Henry Purcell until the 1940's.
View and Listen to our various arrangements of Trumpet Voluntary. YouTube has a good selection as well.