'Morning Everyone'
This week Anne has added three new arrangements to the site.
Strauss Jr: Perpetuum Mobile
Piano
When you view the sheet music for Perpetuum Mobile it looks like an explosion of notes on the page.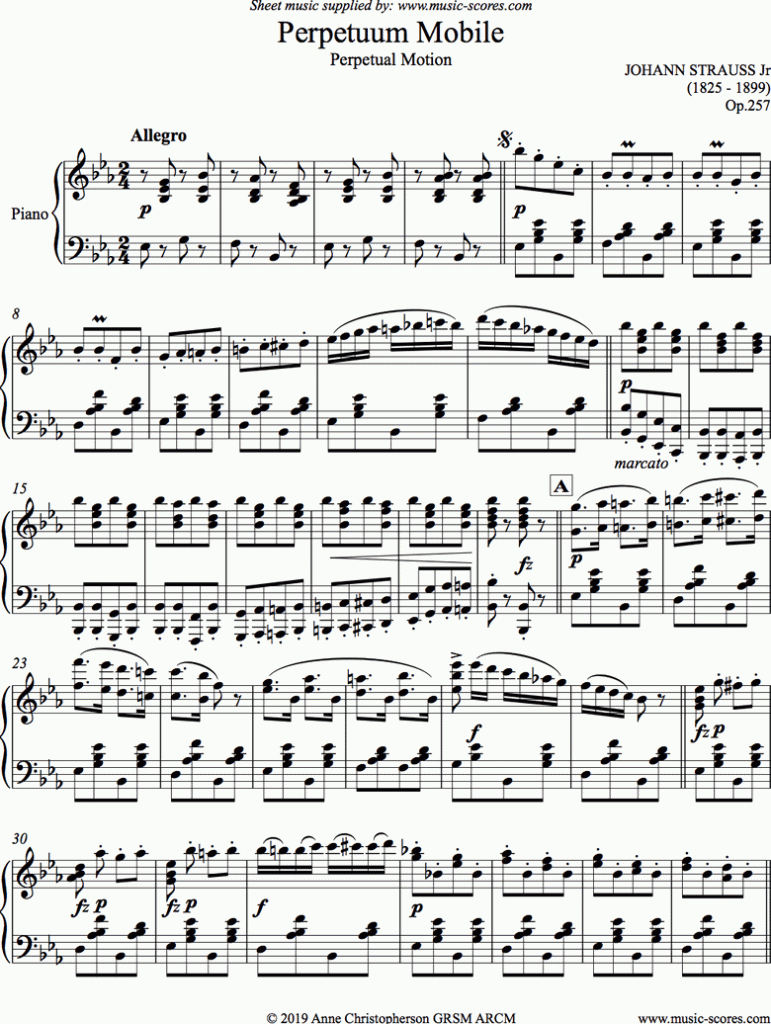 Perpetuum mobile is:
*   Fast moving instrumental music consisting mainly of notes of equal length
*  Music played in a repetitious fashion, often an undefined number of times
Strauss Jnr's piece is perceived as a musical joke, a glorious romp through many simple and silly 8 bar phrases over a 2 chord accompaniment. It was featured as one of the pieces in Tom and Jerry 'Johann Mouse'. It is 5 minutes long however as with perpetuum mobile pieces it can be as long you want it to be, and repeated over and over again.
Did you Know?
Johann Strauss never wanted his son to become a musician favouring the banking profession to protect his son from the hardships that came with a musicians life.  When he discovered that his son had secretly been studying and practising the violin with his own first violinist he have his a harsh whipping, stating that he was going to beat the music out of him.  Only when Strauss I left his family for another woman was Strauss Jnr able to concentrate full on his musical career supported by his mother
25:10:1825 – 03:06:1899