Introduction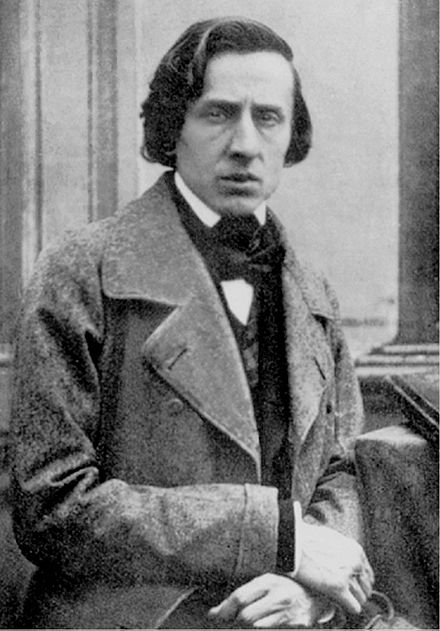 Frederic Chopin was a Polish French composer  and pianist from the Romantic Era.
He wrote poetry and composed at an early age. He inherited some musical genes from his parents as his  father taught French and played the flute and violin and his mother played the piano; giving lessons to boys at the boarding house they ran. 
Some say that after listening to Niccolò Paganini play the violin in 1828 Chopin composed a set of variations, Souvenir de Paganini. This led him to write his first Études (3 sets of solos), and perform piano concerts, receiving positive reviews.
In 1831 Chopin went to Paris and never returned to Poland – (well this is not entirely correct as after his death Chopin's heart was taken to Poland and placed in the church of the Holy Cross in Warsaw.)  Whilst in Paris he made some pretty famous friends such as Mendelssohn, Berlioz and Liszt.
Love Life
Chopin's partner of ten years Amantine Lucile Aurore Dupin was best known by her pseudonym George Sand and also for her affairs with a number of artists.  On his first encounter with her he exclaimed 'what an unpleasant woman' –  He obviously changed his mind!  She referred to him as 'Chop Chop', 'Chopinet' 'my little grasshopper' and 'Monsieur Velvet-fingers' .  They eventually split up after a violent row in which Sand accused Chopin of being in love with her daughter.
Illness & Death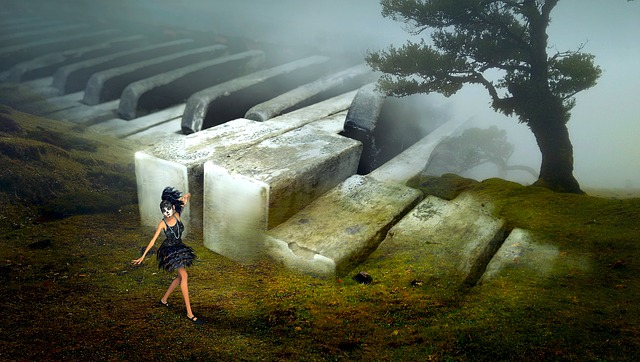 Chopin wasn't a well man, in addition to tuberculosis he had epilepsy which caused him to have vivid dreams of dead relatives and 'damned creatures' inside his piano.
He died at the early age of 39 probably from Tuberculosis.   In the final moments before his death, Chopin asked a young countess to sing the national anthem of Poland.  As she sung the last note he took his last breath.  He is buried near his composer friend Cerubini, at a cemetery in Paris.  Mozart's Requiem was performed at his funeral.
Why not take a look at one of the 135 arrangements we have on our site:  http://www.music-scores.com/chopin/composer.php
For further information on Chopin visit Wikipedia or Britannica.
Fun Fact
Chopin composed the Minute Waltz – well not far off, its 138 bars and takes between 60 and 90 seconds to play, hence the nickname!